Climate change affects banks due to the physical risks it entails, such as extreme weather events

,
but also transition risks, such as uncertainty related to the transition to a low-carbon economy. Data availability appears to be a major issue because banks often overlook the climate risks of their clients.
At the same time, they have an important role to play in the ecological and energy transition
By taking measures that encourage the adoption of sustainable practices and by financing the transition to a low-carbon economy, they can make a significant contribution to the fight against climate change.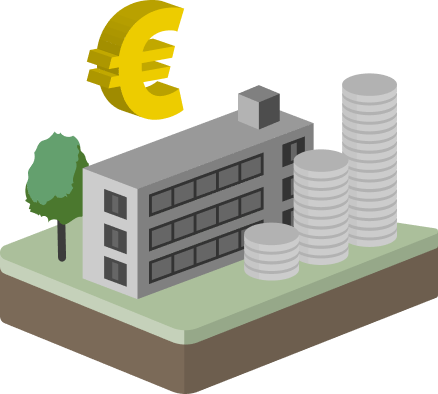 Discover our solutions tailored
to the needs of today's and tomorrow's financial institutions

CSR & Risk Assessment
Incorporate physical and transition risks into your models for optimal risk management !
Ensure compliance with new regulations (ESG reporting, CSRD reporting, Climate and Resilience Law, GAR/BTAR indices, Green Taxonomy…)
Get a distribution of physical and transition risks across all assets in your real estate portfolio.
Identify the most exposed ones and their associated technical characteristics (EPC, level of vulnerability to climate risks…).
Example: number of real estate assets considered as energy-intensive (new EPC E/F/G) / Number of real estate assets with a high climate risk exposure rating.
Transition scenarios and preventive measures
Discover relevant adaptation solutions (associated budget) that can be implemented for each real estate asset to minimize risks.
Link it to your decarbonization and transition pathways and define appropriate ordered transition scenarios.
Combine appropriate preventive measures and protect your investments against credit and counterparty risks.
Example: Adapted renovation project (construction costs with or without assistance) / Cost of climate change adaptation.
Evolve your method of real estate asset valuation.
Master your new investment projects.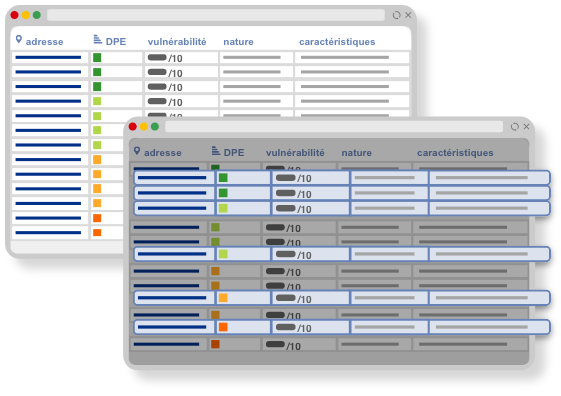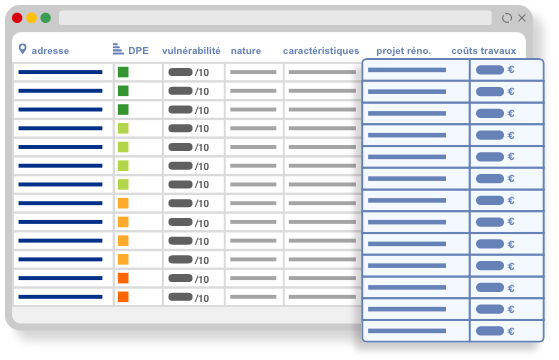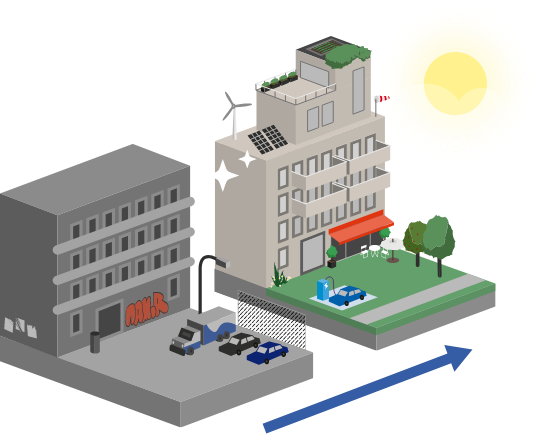 Identify your needs now and discuss them with our expert !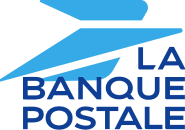 Mastering the evaluation of its non-financial performance in the context of ESG reporting (Pillar 3).
Target: Risk Department
Impact-associated service: ESG reporting (Pillar 3)

B2C Simulation of Ecological Real Estate Projects
Boost the sales of your impact financing solutions !
Adopt écoclik, the only simulator on the market that can convince your (future) clients to embark on the ecological renovation of a real estate property

o convince individuals to undertake the energy renovation of a (future) home
To convince individuals to install PV/thermal solar panels on a (future) home
An ecological transition platform serving the performance of all teams

.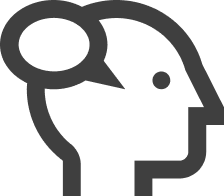 qualified lead generation
cost reduction
customer acquisition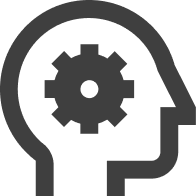 innovative product launch
strengthening loyalty and engagement
decrease in churn rate (30%)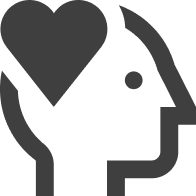 acceleration of decarbonization (renovation, solar)
adaptation (climate)
improvement of GAR index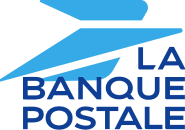 Assist individual clients in financing the energy renovation of their (future) home
Target : All future individual clients
Impact-associated service: Innovative real estate credit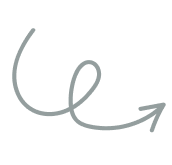 Offering clients a simulator to determine the project budget as part of the financing application process
Impact: 13% conversion rate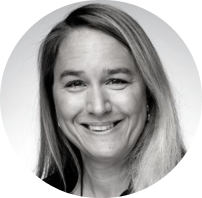 Marion Rouso,
Directrice Banque Postale
"We aim to support individuals in energy renovation when purchasing real estate.
The Impact Real Estate Credit is a credit with an overall impact index, allowing us to identify the building's energy score and assist the individual in the renovations.
For this, we are partnered with 'namR,' with whom we are extremely satisfied. namR assists us in simulating all the work to be done, including financing the work and determining the amount required for the renovations."
Discover all our resources to fully understand sustainable real estate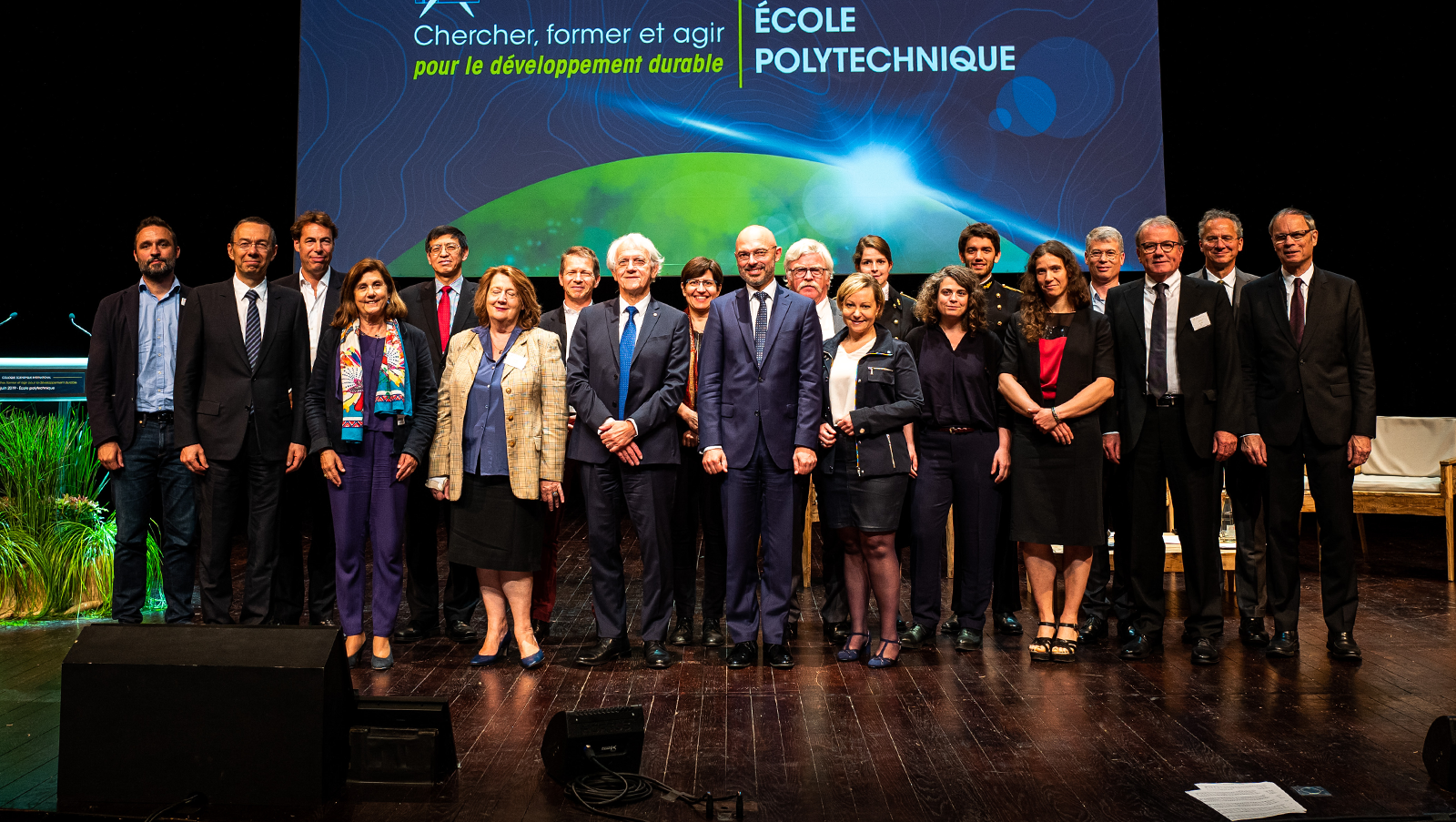 Energy retrofitting
Ecole polytechnique decided to celebrate this 225th anniversary by committing to a strategy of sustainable development For its 225th anniversary,...